Are You Craving Authentic Mexican Food?
Online Ordering For Maumee Location Only
Check out our new menu items and daily specials!
Serving the Best of Mexico Flavor
El Salto Authentic Mexican Restaurant serves delicious authentic Mexican cuisine in a festive and friendly environment. Featuring fresh ingredients and high quality service, we look forward to welcoming you soon!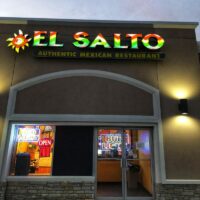 Come Eat At El Salto
Find your nearest El Salto Authentic Mexican Restaurant